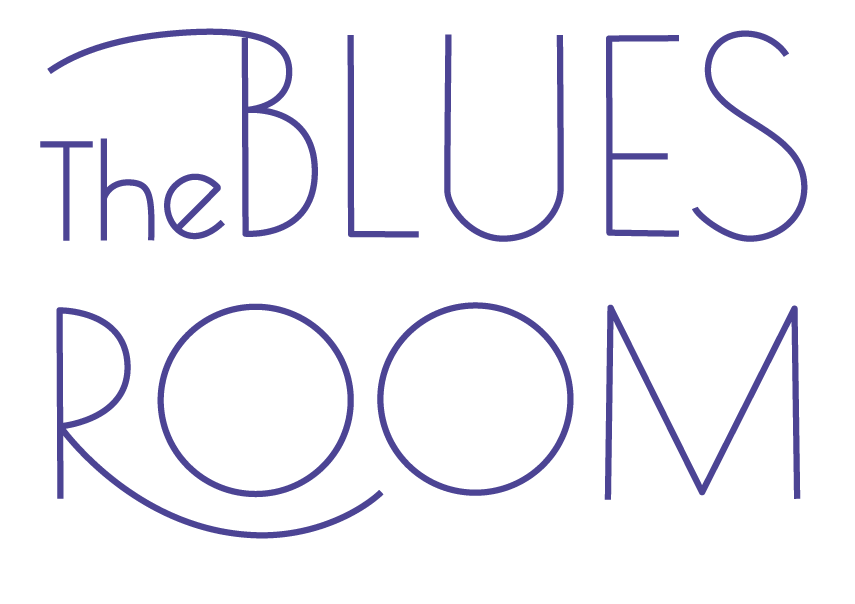 Level up your dance and join over 1000 blues dancers today!
 "the dance hall [is] a temple where rituals of purification, affirmation and celebration are held. It is a place where the 'blues idiom' dancer disperses hard times or adversity as she or he 'stomps the blues'… the dancers response to the music is actually a lesson in how to live."
With over 600 classes and more than 50 hours of content, The Blues Room offers tools for everyone, whatever your level or experience.
EXPLORE OUR FIVE MAIN COURSE CATEGORIES
MUSICALITY
5 courses | 108 classes
8.5hrs
ESSENTIAL SKILLS
6 courses | 105 classes
8.5hrs
SOLO SKILLS
8 courses | 135 classes
11.5hrs
LEVEL UP
WITH ADDITIONAL BONUS CLASSES
CHOREOGRAPHIES
Learn a selection of simple routines. A great way to discover new moves, work on transitions and identify details in the music.
Q&A SESSIONS
We get asked fabulous questions by students and want to share our answers with you! Discover our thoughts and philosophies on a range of topics.
ONLINE WORKSHOPS
We organize regular workshops with guest teachers. These are free for members
CHALLENGES
Test your skills with short, challenging sequences combining techniques from different courses.
TOP TIPS
Discover our pearls of wisdom about all the 'small' things that make or break your dancing.
Start your journey with our Beginners Survival Kit.
Gain the skills and confidence to get out there, dance with a partner and have a great time on the dance floor.
5 COURSES | 56 CLASSES | 6 HRS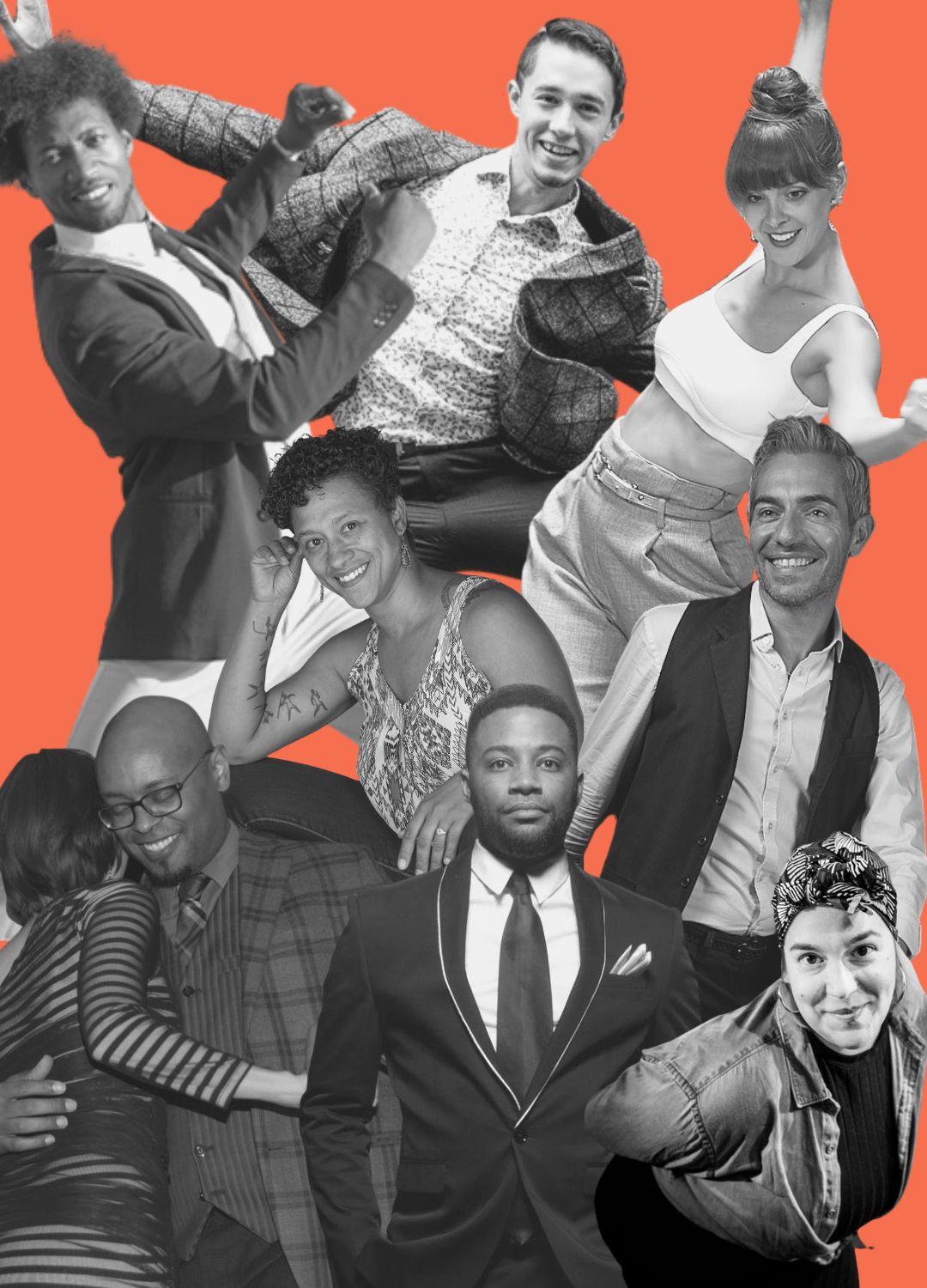 The Blues Room was created by Adamo and Vicci to break down geographical barriers so you can experience the joy of blues dance, wherever you are.  With a team of guest instructors from across the globe offering progressive courses as well as live online workshops The Blues Room aims to broaden your understanding of Blues dance from a range of perspectives. Each instructor brings with them their own unique style and approach to the dance.
Whether you are a beginner who's just starting out or a more experienced dancer looking for in-depth training, we are here to support you, motivate you and encourage you to express yourself through dance.
Step inside and start learning.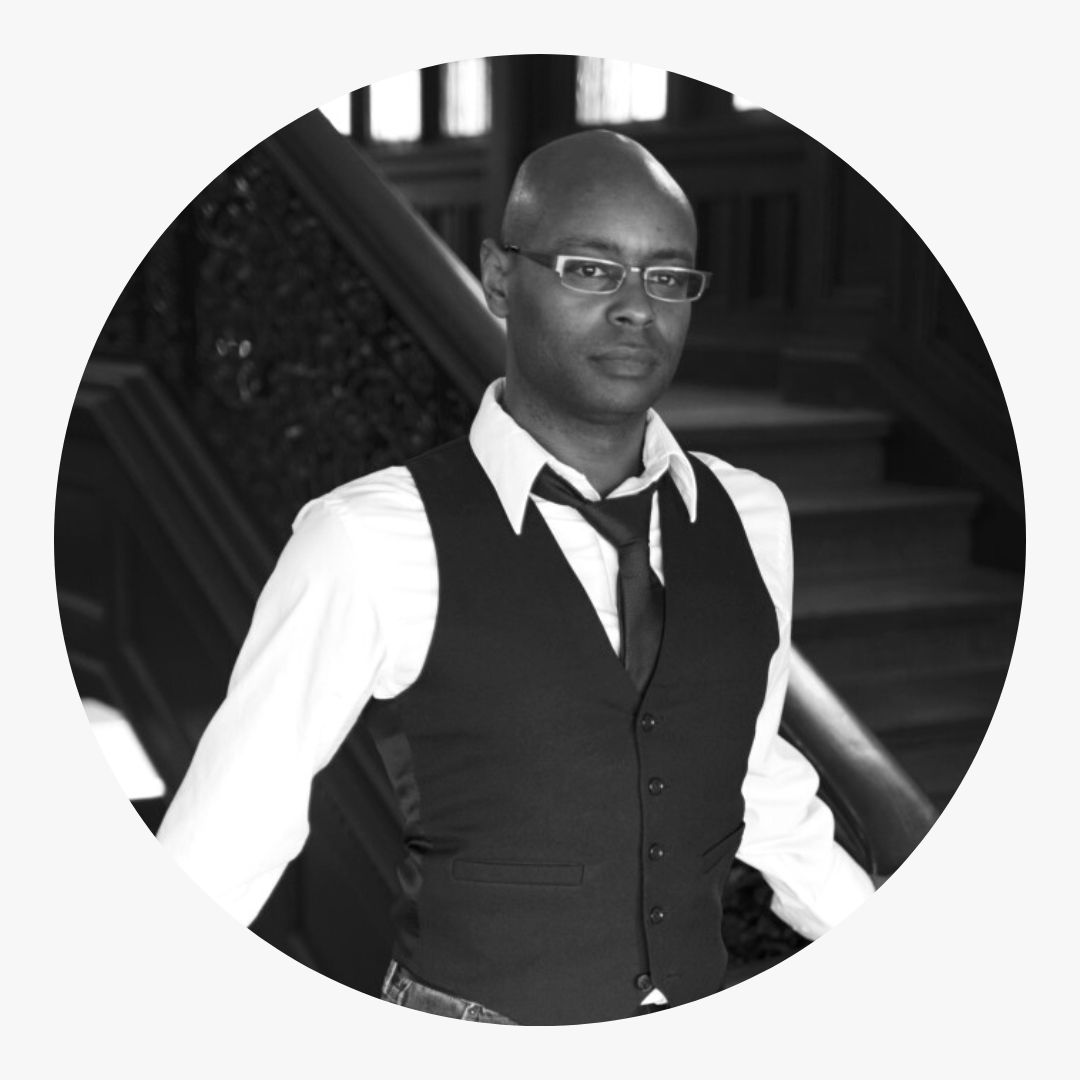 Damon
Damon brings a lifetime of experience with him to The Blues Room.  Having first learnt vernacular jazz and blues from his grandmother and elders his teaching focuses on the history and styles of Swing and Blues as his family danced them, with a special focus on the Southern styles from the Mississippi Delta region. Damon largely regarded as one of the foremost authorities on Blues idiom dances and will be sharing some of these with you. Will you join Damon in The Blues Room?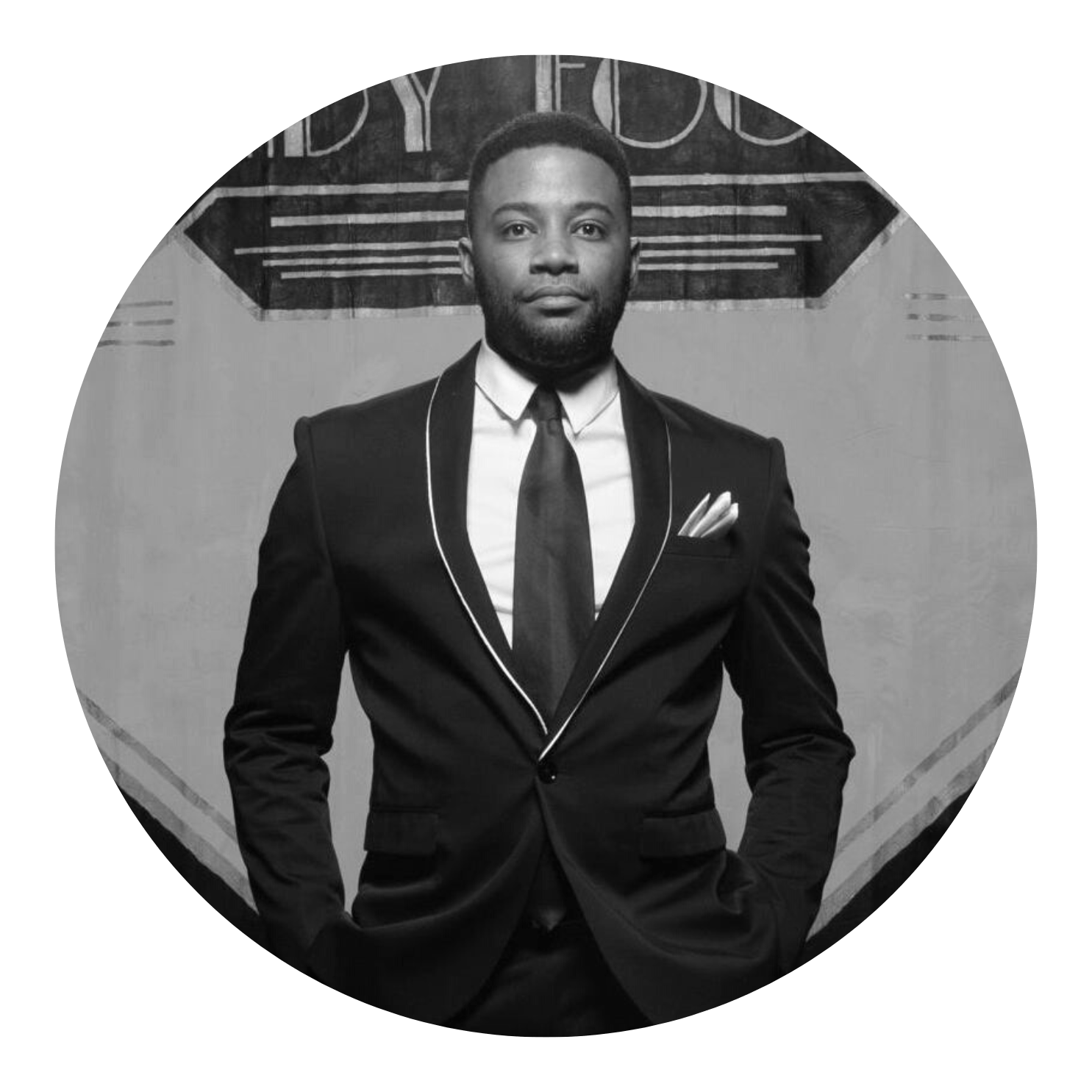 Kenneth
Kenneth hails from St. Louis, MO and is the ultimate blues geek! He grew up dancing hip hop and breakdancing, before jumping into blues. With a particular love for idiom dances, Kenneth aims to give you a better historical and contextual understanding of blues dance. Will you join Kenneth in The Blues Room?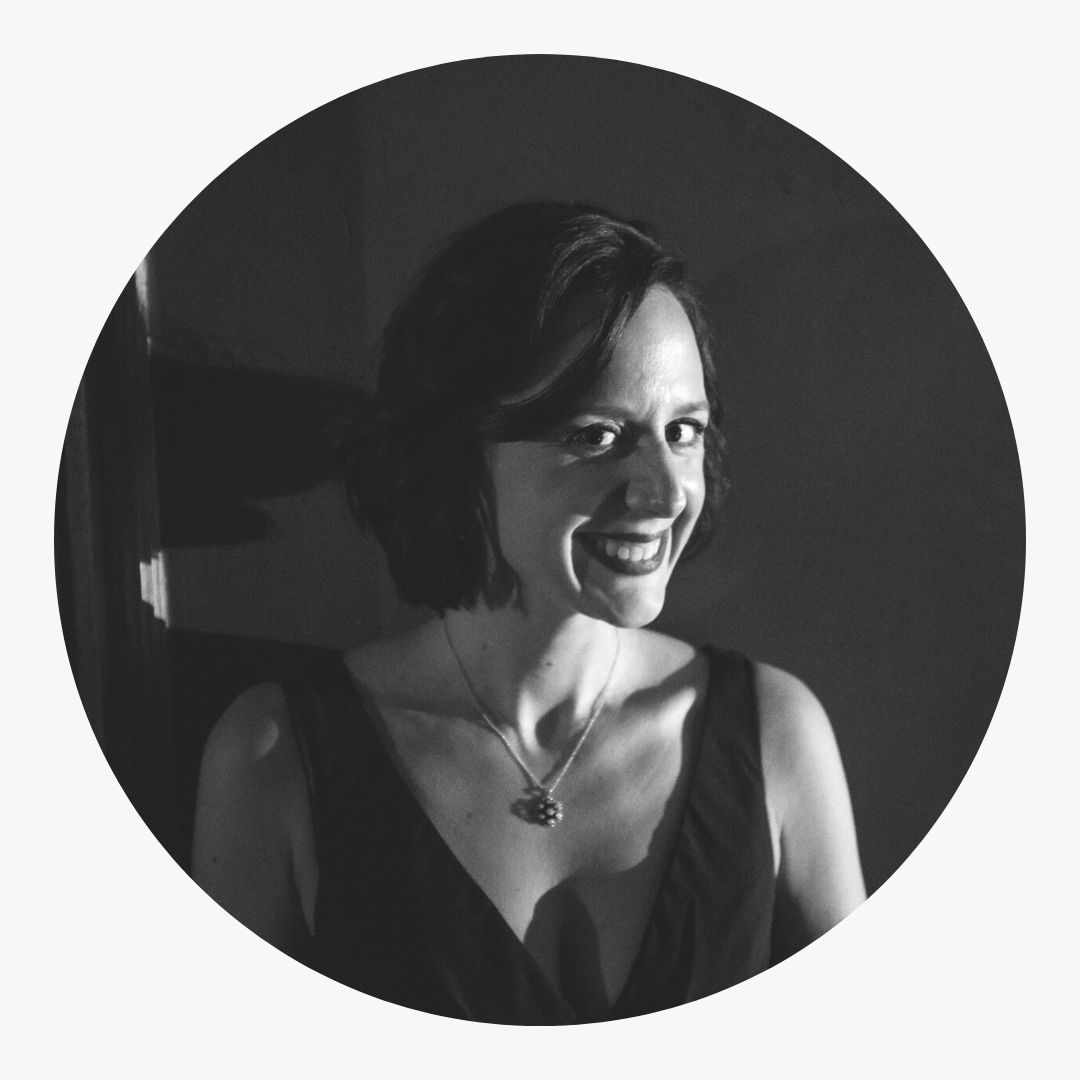 Kelsy
Kelsy brings her lifetime of dance training and a passion for vernacular dance to The Blues Room. She loves to critique movement, get lost in the music, and embrace the ridiculous!  She shows her appreciation of African American culture by speaking of the history of Blues idiom dances and taking her craft seriously (but never herself!). Will you join Kelsy in The Blues Room?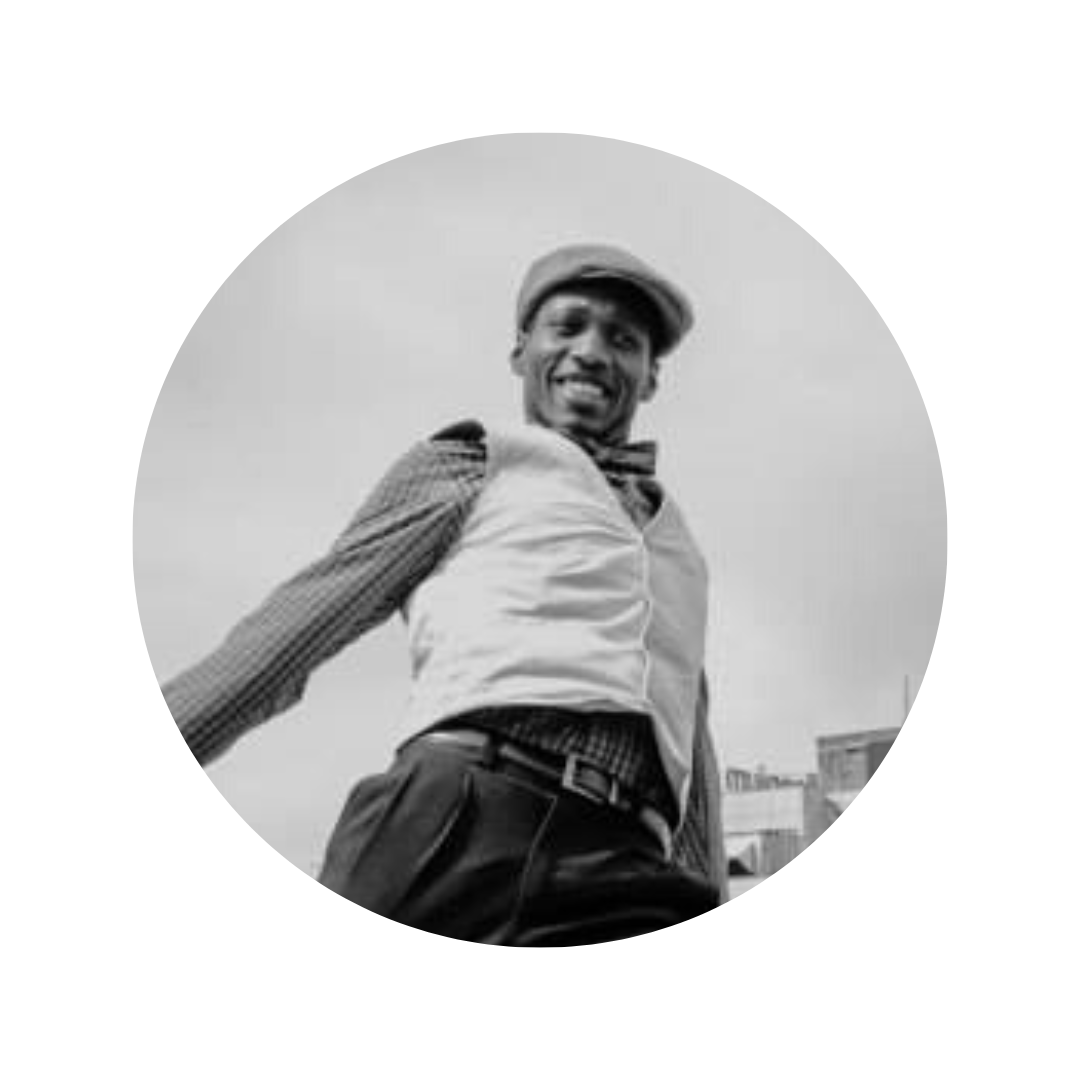 Edmilson
Edmilson brings his effortless cool to The Blues Room. His style is rooted in African and traditional dances of his country,
São Tome and Principe, such as usôa, puíta, funaná, kadance (kizomba) and semba. Through his courses he shares his unique way of moving with you. 
Will you join Edmilson in The Blues Room?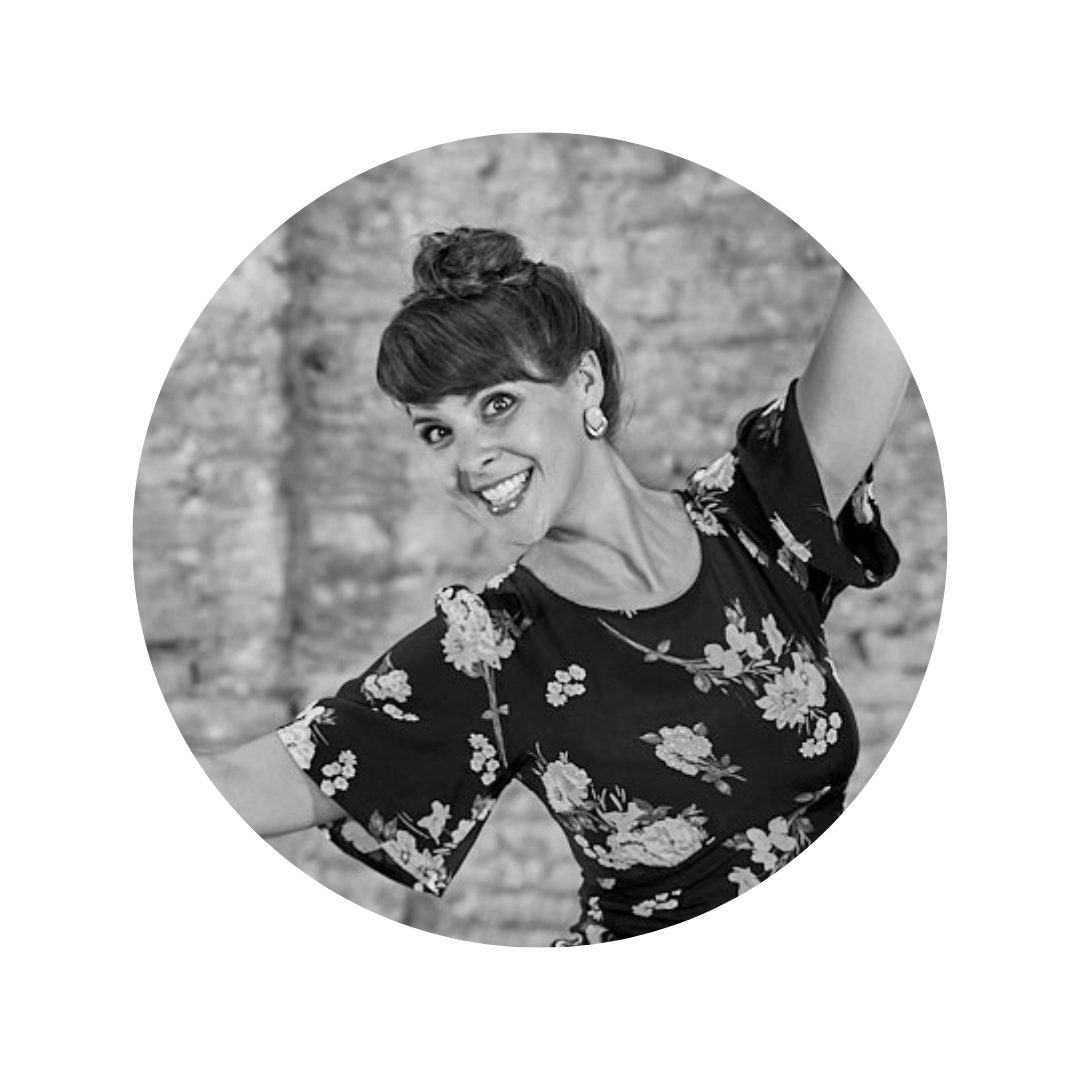 Vicci
Co-founder of The Blues Room, Vicci (UK), has been described by students as the perfect balance of elegance and kick-ass! A versatile dancer with more than 30 years experience in a variety of styles, she loves to dig deep into any topic, from anatomy, to the roles of leader and follower, and especially the roots and history of blues dance. She brings an infectious energy to her teaching that makes anything feel achievable.
Will you join Vicci in The Blues Room?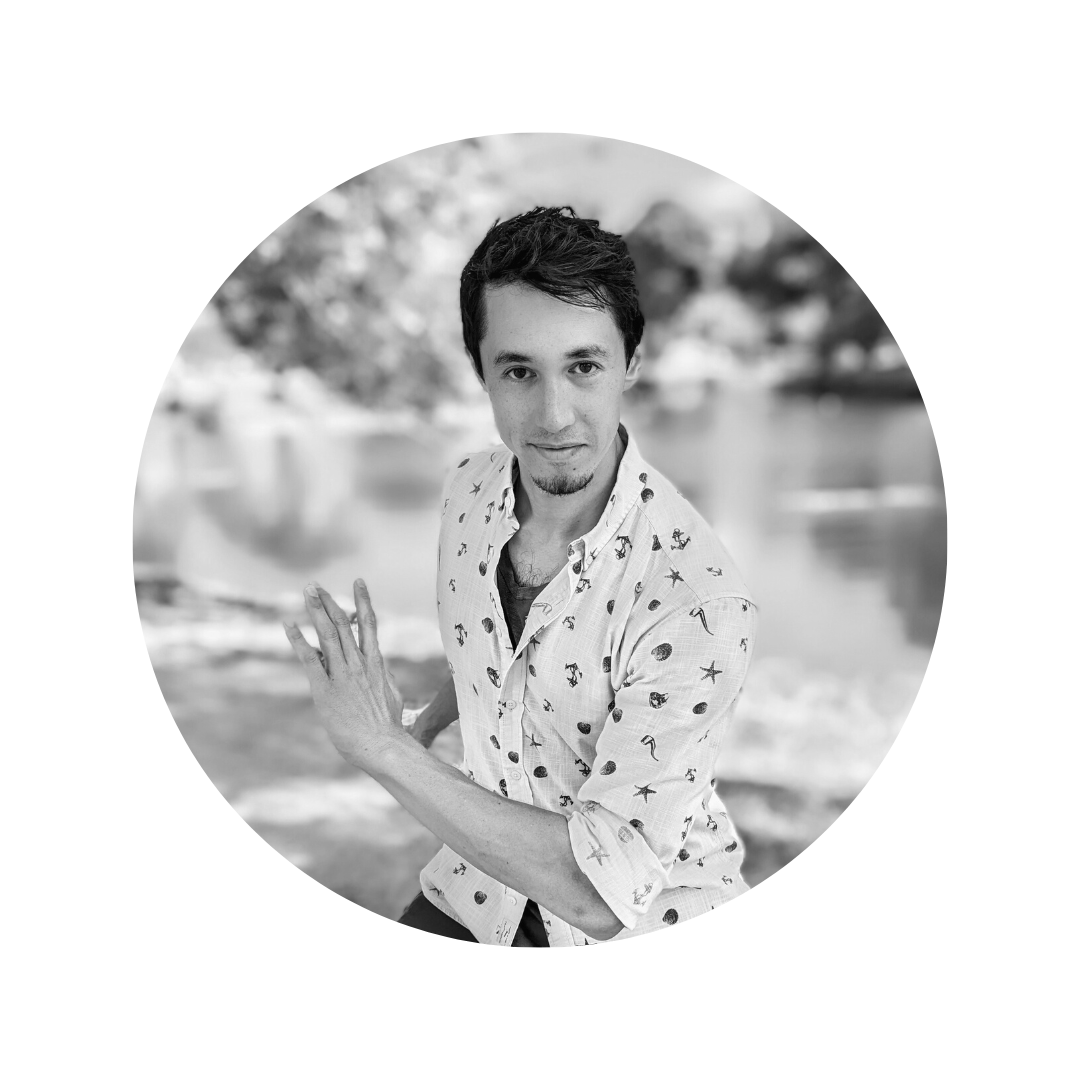 Mike
Mike hails from the USA and has a special ability to combine his knowledge of music, functional anatomy, physics, and a plethora of dance forms to create classes that are uniquely insightful, inspiring, and challenging. His courses are thorough and in depth, enabling you not only to understand a concept or feel a movement, but to really make it your own.  Will you join Mike in The Blues Room?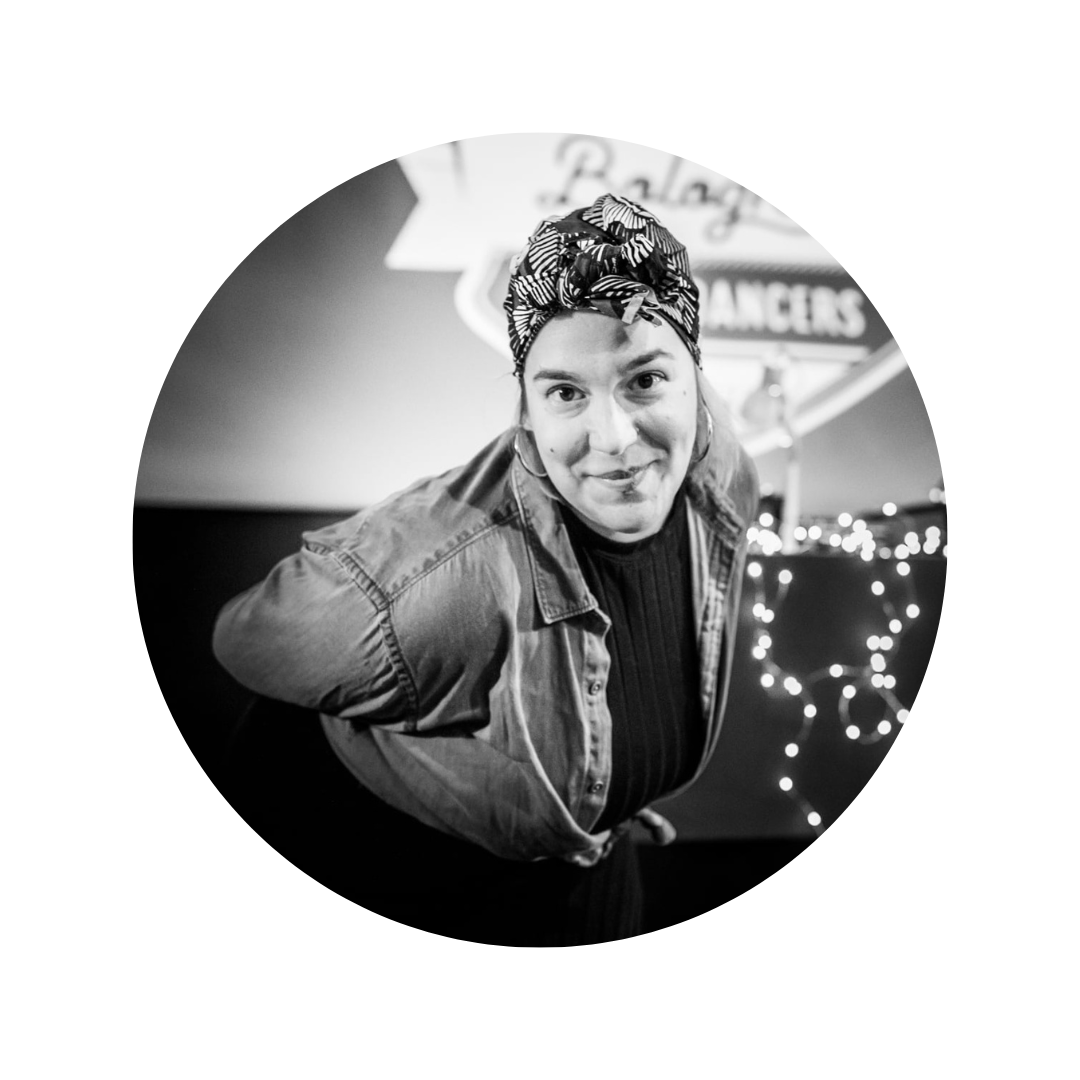 Bibi
Bibi's super power is subtle intrabody movement, musicality and technique! From Italy, with over 25 years of dance experience, she brings a wealth of dance and anatomical knowledge to her teaching.  Her passion for blues dance and her warmth of character are evident in her courses.  Will you join Bibi in The Blues Room?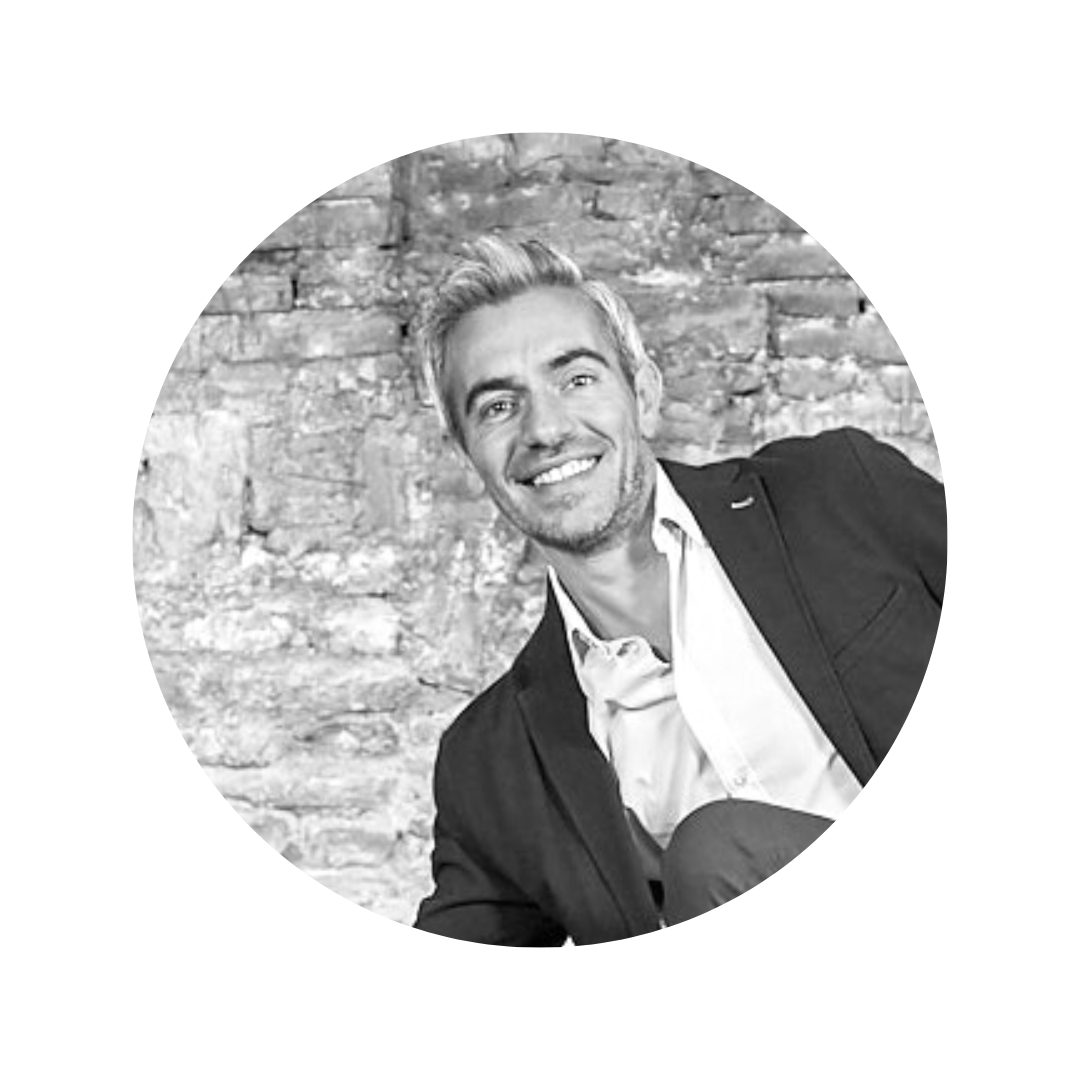 Adamo
Co-founder of The Blues Room, Adamo is the Italian master of musicality! He encourages you to be in the moment and truly connect to your partner and the music. His clear, concise (and often comical) teaching makes even complex things seem simple, and his passion for blues dance and music is infectious. Will you join Adamo in The Blues Room?
BLUES DANCE

…is a mixture of Central African dances, West African dances and European dances mixed together on American soil. Developed alongside blues music after the emancipation of slavery it is intrinsically linked to its African American roots and cultural values.
As dancers not from this culture we step into this space with care and deep respect for the rich history and heritage of the music and dance, and honour the people who created it. The Blues Room aims to provide an educational platform for all elements of the dance; combining movement classes, talks, live workshops and lectures with guest instructors, blog articles, discussion forums and more.
Blues "was folk music, pop music, and fine art, all at once. It was travelling music, born to take you wherever you wanted to go… The blues is a train, and the train meant freedom. And it still does…"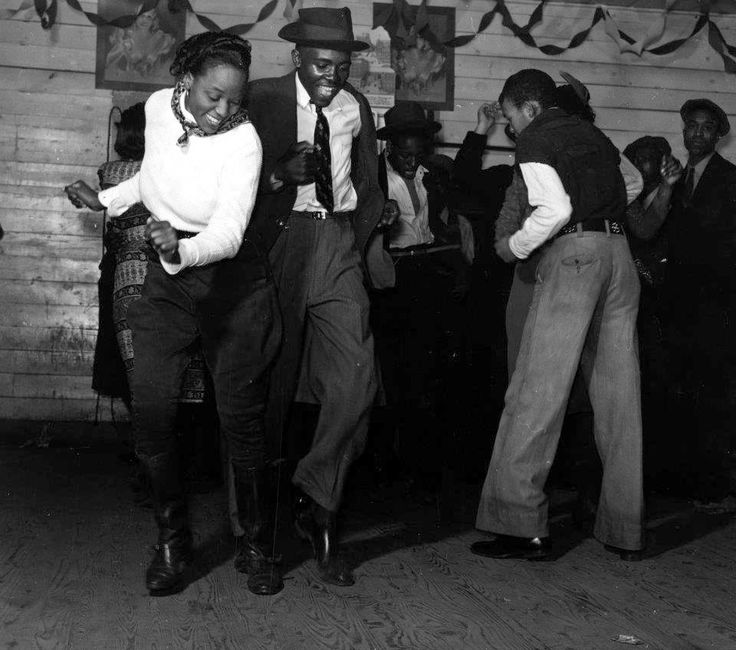 Blues "was folk music, pop music, and fine art, all at once. It was travelling music, born to take you wherever you wanted to go… The blues is a train, and the train meant freedom. And it still does…"
PREMIUM
12 Months with Feedback
Level up faster with regular, personal feedback

1 year access

Unlimited access to ALL COURSES

Unlimited access to ALL BONUS CLASSES

Access to The Chat Room student forum

Access to all online workshops run by The Blues Room

6 x online private lessons with Adamo & Vicci Find out more
1 YEAR
12 Months Membership
Motivate yourself by committing to 1 year of classes

1 year access

Unlimited access to ALL COURSES

Unlimited access to ALL BONUS CLASSES

Access to The Chat Room student forum

Access to all online workshops run by The Blues Room
Rolling
1 Month Membership
Perfect if you're looking for flexibility! Cancel anytime

1 month access

Unlimited access to ALL COURSES

Access to Top Tips & Q&As tutorials

Access to The Chat Room student forum

Access to all online workshops run by The Blues Room
Not convinced yet?
TRY THE BLUES ROOM FOR FREE WITH A TRIAL MEMBERSHIP
and see if The Blues Room is for you
"The classes in The Blues Room are of the highest quality and very price-worthy.  They were a great help for us in finding our own identities as dancers and teachers.  The classes provide inspiration available at any time. It really is true luxury to have them in your home."
"The Blues Room really shines. It's the same clarity of explanation, the same chilled, easy-going, fun vibe that you get when you learn from Adamo & Vicci in person.  What's absolutely priceless is the well thought through, nicely progressing material that grows with you."
"The Blues Room is intelligently designed for dancers of all levels with different needs. Every lesson is very clear and in-depth. The entire school is accessible to anyone, even those who have a complex and busy daily routine. Negative notes? High risk of addiction!! "
How does the Premium Membership feedback work?
You will receive 6 one-to-one feedback sessions per year with either Adamo or Vicci. These will be provided on an online platform (Zoom or similar) and each feedback session will last 45min. You will receive personal feedback on your dancing, have a chance to ask questions and be set projects to help you develop further.  To give you flexibility and control over your learning you will be sent a calendar of available dates and time slots so you can choose when to book in for one of these feedback sessions.
If you still have questions please feel free to contact us directly at hello@thebluesroom.com. We're happy to chat!
Is The Blues Room suitable for beginners?
Absolutely! We have a 'Beginners Survival Kit', specially designed for new dancers.  Once you have completed all the courses in the Survival Kit you will be ready to try any of the other categories. All other courses are suitable for intermediate level dancers and above. All courses begin with more basic techniques and moves and progress in difficulty throughout the course.
Is The Blues Room suitable for advanced dancers?
Of course! Although advanced dancers may be familiar with some of the moves and techniques that are taught in the classes, there is always more to learn! Advanced dancers can enrich their vocabulary, get new ideas for combining moves, refine their fundamental techniques, pick up new tips and techniques, improve their solo and partnership skills, and develop their style. Dancers who are teaching or interested in teaching can discover new ways of breaking down and explaining moves, practice exercises that can be used in classes, and collect lots of new ideas for class content.
What if I don't have a partner?
Not a problem! We have a whole series of solo blues courses and solo blues choreographies, plus all the Practice With Us sessions and Top Tips are suitable for training solo.   Many of the partnered classes also contain tips and techniques that can be practised solo. So if you don't have a partner don't let it stop you!
Woah! So many classes! Where should I start?
The Blues Room offers you flexibility, so you are in control of your learning. You can choose whichever course interests you the most, however we do have some recommendations…
If you are new to blues dancing then you should start with the Beginners Survival Kit. These courses will give you all the information you need to get out there and enjoy yourself on the dance floor.
For all other levels – improver, intermediate, advanced, masters (whatever label you like to use!) – we highly recommend starting with the Essential Skills category. The techniques and ideas explained in this series will underpin the majority of all our other classes.
Other than that you are free to choose your own adventure!
Can I cancel my membership?
If you select the 'Rolling Membership' then you can cancel your membership at any time. Your user account will remain active but limited to a basic level. We will occasionally reach out to you with updates, offers, special tips and other news. If you want to completely shut down your account just send us an email and we'll remove you from all mailing lists and permanently erase your account.
If you select the '1 Year Membership' or the 'Premium Membership' then you can cancel your membership after the 12 month period has finished. When your membership is coming to an end we will contact you to let you know so you can choose if you want to cancel the membership or renew it for another 12 months.
Can I download the videos?
No, sorry. The videos are only available online via internet connection.
STILL HAVE QUESTIONS?
GET IN TOUCH!